A mortice lock or mortise, casement, sash lock (depending on what part of the world you come from) are a very common lock type found in Australia.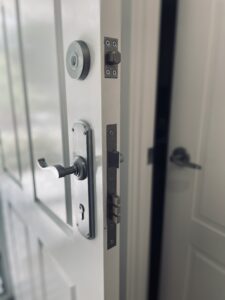 There are many differences between a mortice lock and a regular "lockset" like the door knob or deadbolt you might find on your front door. The main difference is the critical components of a mortice lock are imbedded into a "mortice" or a large hole in the edge of the door that has been routed out.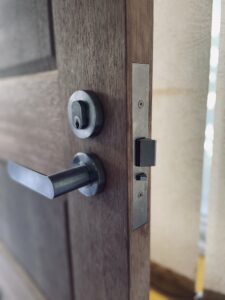 Mortice locks tend to be (depending on quality) way more durable and secure then their lockset or rim lock counterparts. Due to the important bits and pieces of the mechanism being imbedded into the timber and built into a lock case.
One of the other main benefits of these types of locks is the almost limitless amount of styles and colour finishes available for the handles or lock furniture. Due to the nature of the lock case you can mix and match different furniture pieces for traditional or contemporary styles to suit your home.
Just like any lock, mortice locks come in a massive amount of different functions such as, latch & deadbolt, latch only, latch turnsnib & deadbolt, roller latch & deadbolt etc etc. Which allows them to accommodate for different door types and locking habits. For example a roller latch is used when there is a large pull handle on the door. So that no lever needs to be turned to open the door and a simple "push, pull" operation opens and closes the door.
Due to the nature of how these are installed they tend to be on the dearer side of hardware. However in my opinion in most cases the benefit out weighs the cost as long as it's a quality lock mortice locks will last for a VERY long time. Mechanical and electronic versions of these lock types are available in just about any configuration you can think of.
Here at SK Locksmiths & Security we supply high quality mortice looks & furniture imported from Europe and other areas of the world to ensure that our customers get high quality, durable lock components installed professionally for piece of mind and your security.
If you have any questions or would like a quote, don't hesitate to get in contact with us at SK Locksmiths, your local lock & security experts in Brisbane.
Stay safe!